2019 Newsletter
Your latest issue of Lake Front has arrived.

Back issues:
Annual Meeting 2019
Catch a quick summary of our meeting minutes.

Excellent Webinar on Lake Shore Management Recording Available
If you've ever wanted to get the best advice and direction on how to manage your lake front property, particularly the shoreline itself, this webinar is for you. Presented by the New England Chapter of NALMS (North American Lake Management Society), this April presentation covers Best Management Practices for lake-friendly development and WHY they work. Check out the recording now.
Opportunity Open
The Salem Lakes Association has an immediate Greeter/Monitor position for inspecting boating equipment at the Big Salem access. Hours include 6:00 am to 1:00 pm and 1:00 pm to 8:00 pm daily including weekends. Experience essential but can be evaluated; rate of pay commensurate with experience. Contact: Andrew Major (802) 766-2662 Email: andrewlmajor@gmail.com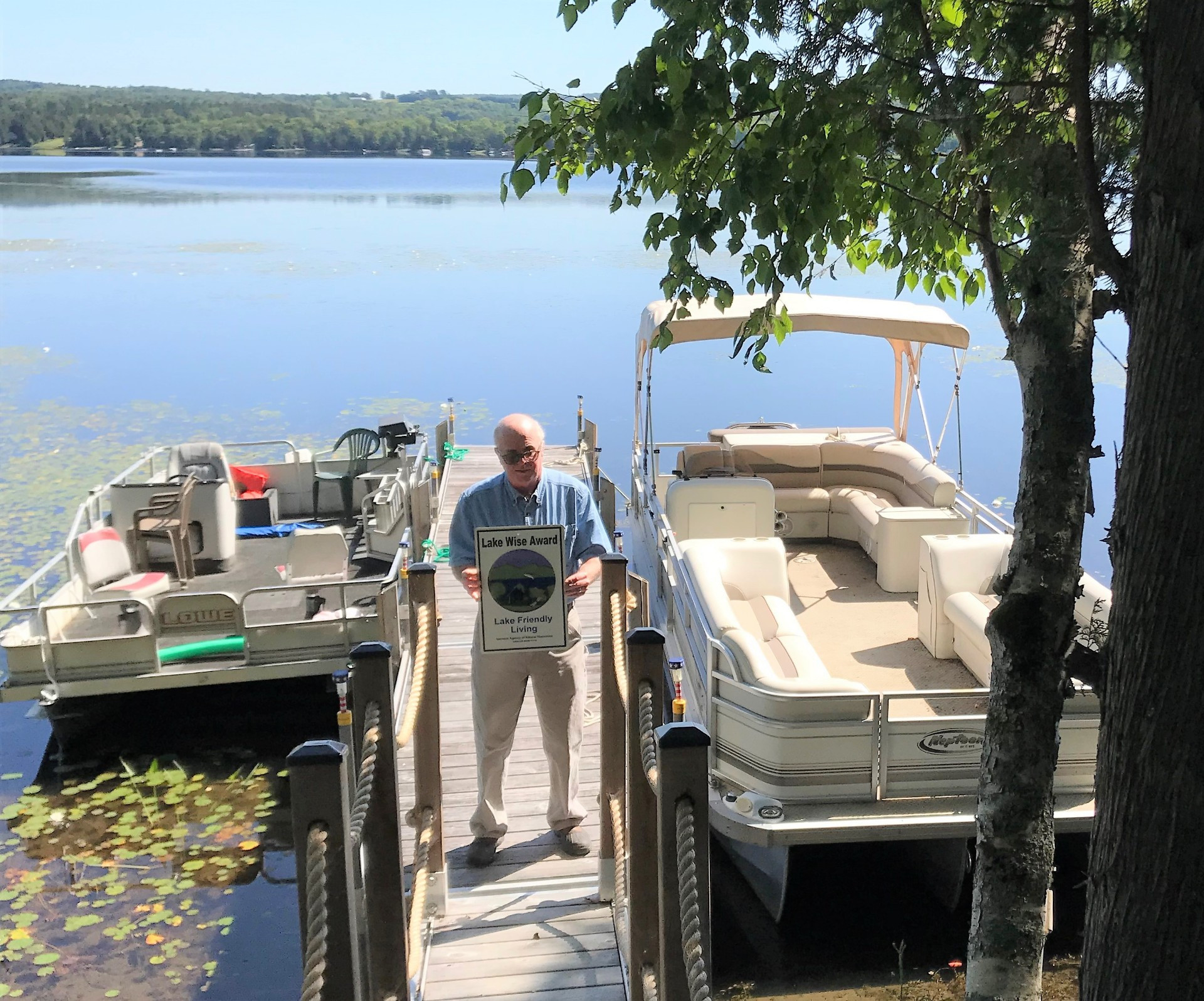 First Ever Lakewise Award on Salem
Congratulations to Dennis Bond who last year earned the first Lakewise award to be granted at Salem. Dennis has done a great deal to make a positive difference at our lake by defining pathways and restoring unused lawn areas with native shore front plantings. He's also managed his camp's roof runoff with a gutter system that feeds into a vegetation area before reaching the lake. Congratulations Dennis! Hope many more camp and property owners follow your example
.
Learn more on the Lakewise Program, click here